The PSS-02Z is an 2-Zone control panel. It is indicating equipment forms the central part of a fire detection and alarm system. The 2-wire is compatible with PSS-02Z devices. And it is the central part of conventional fire alarm system, designed for applications requiring gas leak detector, bell, manual pull stations, and sprinkler supervision. Each zone can be disabled by a button.

Operates on 230 V AC, 50 Hz AC supply

Battery backup with built in charger

Fire, fault status in unambiguous colored LED indications

16 x 2 line dot matrix LCD display

Zone wise fire, open, short LED indications.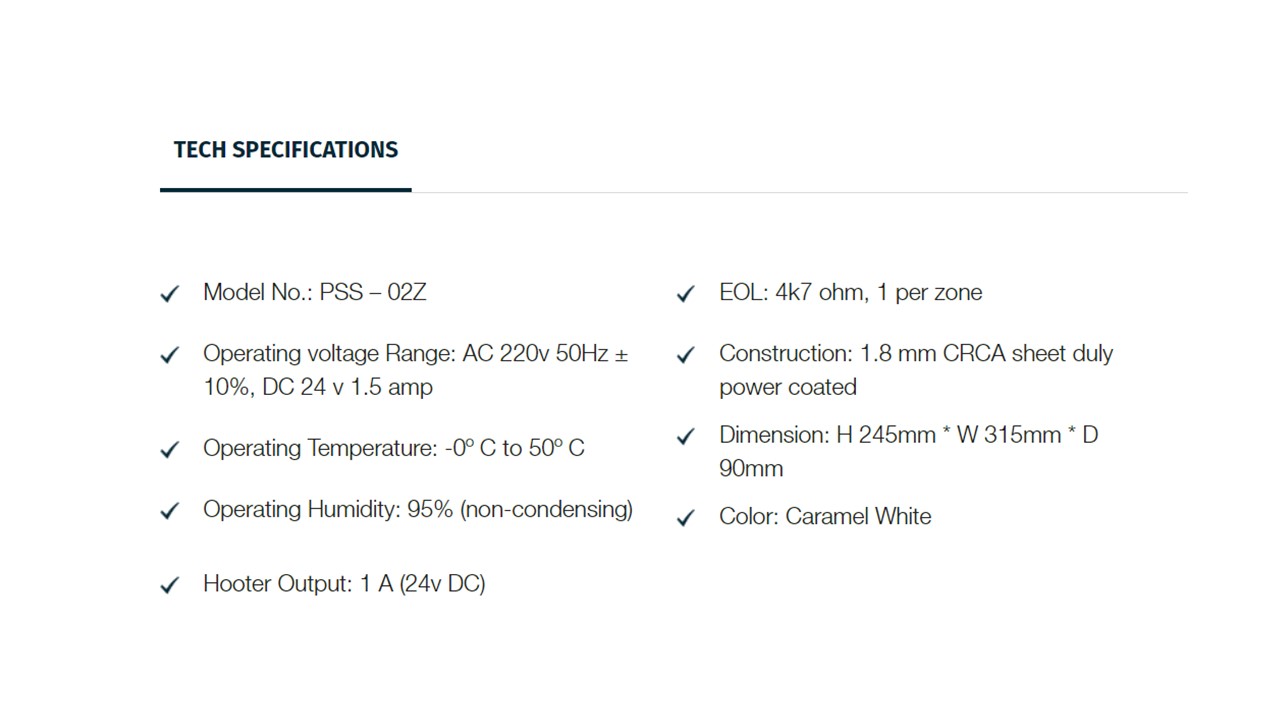 2 Zone Fire Alarm Panel
Brand: Palex
Product Code: PSS – 02Z
Availability: In Stock
Tags: 2 Zone Fire Alarm Palex, Palex Fire Alarm Panel, Conventional Fire Alarm Panel, Buy Fire Panel Online