Branch pipes along with nozzles are used for jet spray applications and wash down. They can be connected to a layflat fire hose with the help of fire hose couplings. Branch pipe is a fire fighting nozzle which is used most commonly by most fire brigades. They create a jet pattern which in jet pattern of water flow with farthest and maximum reach.
Features
a) Compact design
b) Sturdy
c) Efficient
d) Robust construction

Fire Fighting Equipment Short Branch Pipe (Hydrant System Accessories) 63mm Dia. ISI Mark IS: 903 Complete in all respect, Owing To Their Superior Quality and Reliability, These Are Mainly Used In Fire Brigades As The Fundamental Fire Fighting Nozzle.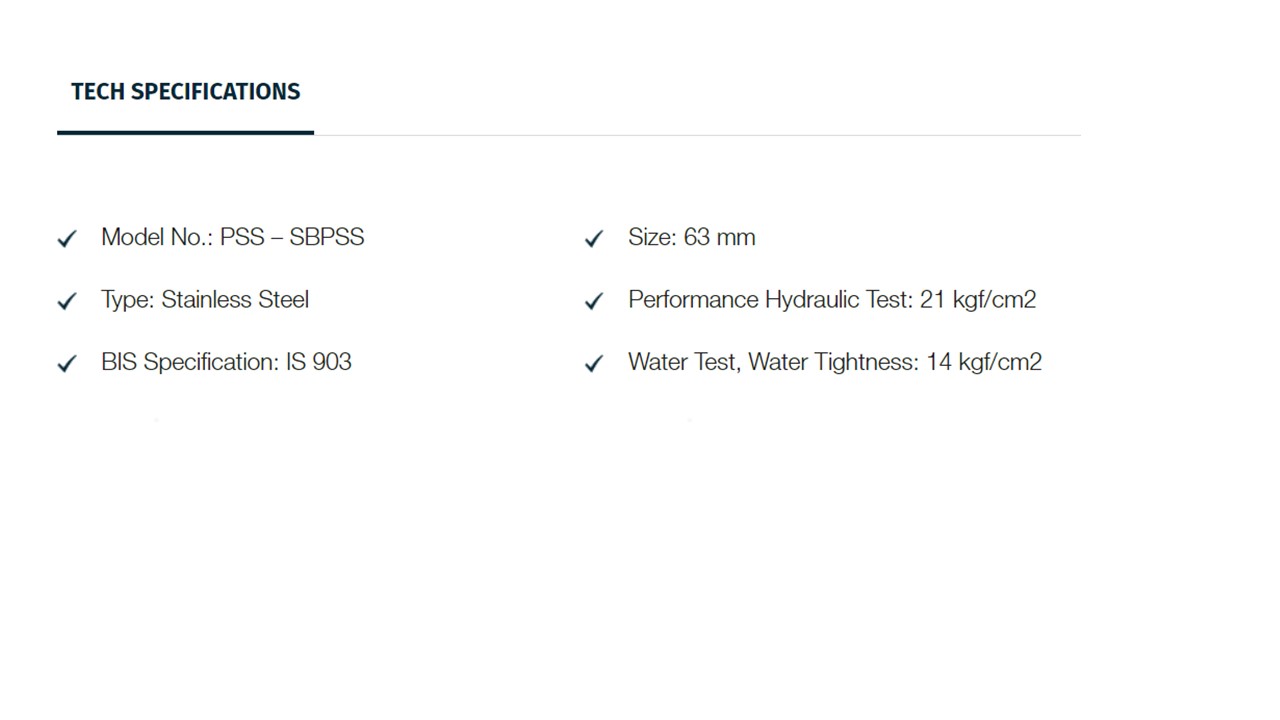 Branch Pipe(Stainless Steel)
Brand: Palex
Product Code: PSS – SBPSS
Availability: In Stock
Tags: Branch Pipe, SS Fire Branch Nozzle, Stainless Steel Fire Nozzle, Branch Pipe Supplier, Palex Branch Pipe Nozzle, Lifeguard Branch Pipe